"Without Time nothing is possible. Everything requires Time. Time is the only..."
– William J. Reilly, How To Avoid Work (UK; public library) 
My miracle
I can't stop looking at this.  I don't know why. In 19 years we've never had an x-ray.  Never needed one.  The jury is still out on whether we needed this one yesterday, but that's another story.  I have loved this cat so much for so long.  But seeing her like this, seeing through her like this.  She seems both fragile and magical. It was a rough night.  Not last night,...
be good
The last thing the therapist said to me as I walked out the door was 'be good to yourself."  That translates directly into 'Stop at Newtonville Camera on the way home,' right?
camera tests - A Far Cry
Of course they'd be doing Shostakovich. This was my first rehearsal with A Far Cry, and I hung back, on purpose.  Just sat and listened through the first run through.  When they started working I got up and started shooting, but I stayed behind the orchestra.  I will need to get in front of them at some point, which is going to be a challenge in that room.  But trust is not automatic, it's...
quelle heure est-il?
I have been spending the afternoon with Charpentier, editing last November's performance of 'La Descente d'Orphee aux Enfers' by the Boston Early Music Festival.  The first embarrassing thing about me editing opera is that I sing along while I do it.  I can't help it.  This is one of the many reasons I don't have an assistant currently. The second thing is...
10-16_walden walk with Annie
I've taken more visitors for a walk around Walden than probably any place else.  Writers, hikers, sisters :)  everyone finds something to like about.  But I rarely get the chance to walk it with the one person who knows why it's my favorite walk. Annie was my BFF in highschool.  Somewhere in my basement I have a stack of letters that she wrote me every summer. Different color pens...
Watch
2011-10-14_Finally! Opera! Boston!
October is my favorite month for so so so many reasons.  The color, the chill, the little kids in plaid skirts and blue pants running down the sidewalks.   The baseball season ends and the opera season begins.  Hooray. I have always wanted to shoot for Opera Boston, it's a little company with a big mission that rehearses and performs right in my own backyard.  I am still heartbroken I didn't see...
2 tags
who is it for?
I've read 2 things so far this morning, a blog posting on NPR asking if opera is only for rich white people (it's not, and I've never worked at an opera company that didn't know that and wasn't working like hell to reach a more diverse audience,) and this article in the NYT about a performance of the Lion King modified for children with autism. ...
Back where we started
6 years ago I went off the grid for 4 days, and returned to the exact same news story. Same pictures, same news anchors, same posturing and exclaiming. That was hurricane Katrina. I just had the same experience, but with Casey Anthony. Really, America? Really? In other news, Mary J Blige is 40. There is hope.
slow down or speed up.
I have been reading instead of writing.  Which, the more time I spend on Twitter, I think more people should do. I'm still watching all this with my thinking cap on.  I'm still riding my own roller coaster of reaction.  I still edit with Final Cut every day, but my attitude towards it keeps changing.  I alternate between belligerent posturing about how I could possibly do what I do without the...
now I'm scared.
I've spent the last hour in the places I go for help.  The forums and websites where the pros teach.  And it looks grim. I can't import layered photoshop files from graphic designers and animate them?  I can't assign tracks, to keep the voiceover separate from music or dialogue…  so I can't send it out to an audio engineer for mixing?  I can't direct the footage to a particular drive?  I can't...
3 tags
Don't block the door.
I've been following the fallout from the release of FCPX with my psychology hat on.  It reminds me of something… took a minute to place. The first time I walked into an all-male tv news photog lounge.  The guys looked at each other with a doomsday expression.  It's over.  Really over.  and not just because we have to take down the naked lady pictures from our lockers.  The cameras are getting...
Cream city brick and bungalows
It hit me last night, parking in front of that cream city brick house in brewers hill, but I couldn't articulate it. Comfort? Ease? Safety? Midwestern roots? Walking along the bungalows of riverwest this morning it hit me. It's home. One of a very few, chosen, homes. Hello Milwaukee. I've missed you.
3 tags
Florentine Opera May 2011 - a set on Flickr →
First stop. Santa fe. Where they make the...
http:// →
I told Mel somewhere along the way that I definitely didn't want a party for my 40th birthday. The best way I could think to spend it would be with my 3 sisters. Which resulted in my being put on an airplane to Albuquerque yesterday with no idea what would happen when we landed. Wish me luck.
idomeneo. snow.
I have been watching the snow coverage on tv with the sound off, Mozart's Idomeneo coming from my computer instead.  I've just started working on this opera, in the first stage of projection design, which is a lot of listening and feeling.  My Italian isn't very good, nowhere near fluent.  I have to listen for the feeling of where we are in the story.  Mozart makes it easy. ...
gears. years.
It is probably because I spend so much time contemplating literary tragedy, that I find fate around every corner. Switching gears today.  and years.  Right before we started rehearsals on Dido I was launching a tour of our multimedia show about gender.  Raising funds to perform it for GSAs and queer youth groups.  We kicked off the tour with a show at the Boston Alliance of Gay and Lesbian Youth...
Watch
the ovation
It was tremendous.  Especially from where I stand and film.  I'm at the back of the hall, just under the balcony overhang.   It does something to the sound, that overhang.  You notice it most when the audience applauds.  The sound bounces back at you from the ceiling, turns applause into an uproar. or maybe that was just me. It worked.  all of it.  The hearty welcoming and the fated love and the...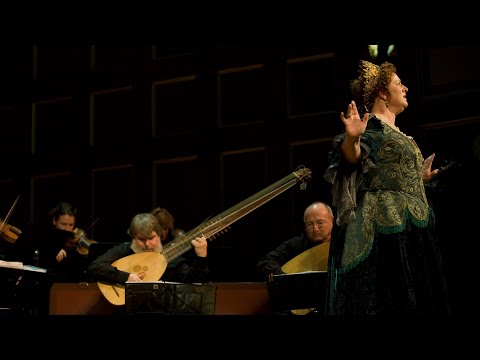 the lament
I saved this for last.  on purpose. We structured our rehearsal shooting to document more of the first half of the opera.  That is also on purpose.  Not to give too much away, not to focus only on this most famous part.  To respect that part of the process.  Everything builds to this.  Let it. Which results in me, sitting in an orchestra seat at Jordan Hall at the dress rehearsal, hearing Laura...
the dance
I know almost nothing about dance.  I know a very little about the relationship between people and their bodies in the 17th century.  Enough to know that dance is a very important part of this art form.  And just as the theater devoid of spectacle is missing something, the baroque opera without dance is incomplete. It seems to be something we've lost today, in more places than just the opera.  Not...
the spectacle
I remember studying Aristotle's Poetics in college and getting stuck on the idea of spectacle being the least of the 6 elements of a tragedy… caught up in his admonition that superior poets rely on the structure of the play rather than the spectacle.   I'm afraid I produced an awful lot of 'poetic' work in black boxes as a result.    I forgot that it actually IS one of the 6 elements.  ...
where was I?
Promo video weekend always throws me.  24 hours to sum up why it's special.  or at least skim the surface of that topic.  but we'd barely begun… the hero and the love.  Scene the Palace.  yes, we did that. next comes the magic.  and the meddling…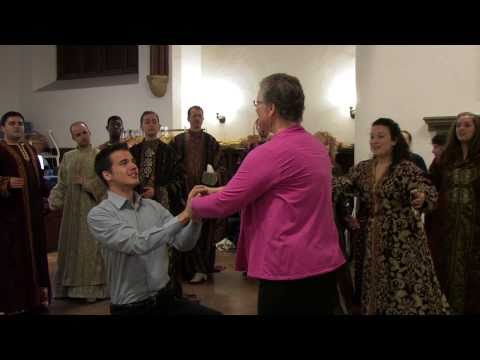 Watch
hero.  costume fitting.
the libretto
Fear no danger to ensue, The Hero loves as well as you. Ever Gentle ever Smiling And the Cares of Life beguiling. Cupids Strew your path with Flowers, Gather'd from Elysian Bowers. I am always struck, reading the libretto, how much my experience of hearing baroque opera mimics my experience of reading poetry. I turn the same phrase, the same verse, over and over in my head. ...
Watch
Psyché promo BEMF 2007
the company
So many of my favorites are back!  My eyes light up every time Zach Wilder or Jason McStoots walk in the room.  You'll see why, I'm sure.  And Brenna Wells.  And Douglas, of course.  And Tess.  But I work in moments.  One moment, that sums it all up.  Yesterday.  First rehearsal.  BEMF.  It was this: I always go out to the hallway and shoot through the door.  I don't...
the opera
One of the ASMs made me a copy of the score.  I probably don't need it to do what I have to do but it makes it so much easier for me to understand what's going on.  To put everything in context.  And in order. There are 3 pieces being presented •  "Welcome, Vicegerent of the mighty King" (Z 340) •  Dido and Aeneas (Z 626) •  "Why why are all the Muses...
rehearsals begin
BEMF chamber opera time.  I love BEMF. breathing life back into a 300 year old work of art.   The heartbreaking beauty of this music.  The rediscovery of it. Purcell's Dido and Aeneas performances November 27 and 28th at Jordan Hall.
thanks... thanks.
I turned the sound alert back on on my email program.   unheard of in the days leading up to an election.  I can't help it.  every time I hear that little bell I turn around and my heart leaps. my best friend from high school just pledged $100! my theater professor from college. my 'alterna-mom' in Milwaukee. I'm just as touched by the 'no reward, thanks, just want to help.' emails...